First of all, I want to thank everyone who took the time to read and comment on my thread last week about the KEP Italia incident. I was not at all prepared for the ensuing whirlwind that my post caused. Once it hit social media it just blew up, and is now sitting at 8,000 hits and still getting hundreds more by the day. For several days I was drowning in comments, private messages, and emails from people on both sides of the fence. Whether you agreed or disagreed with what I said, it led to a lot of good discussion and spurred a lot of subsequent research on my part. Most shocking (and honestly horrifying at times) to me was just how much absolute misinformation is out there in the general public. I encourage everyone interested to research safety standards and the testing that goes into helmets for all the different certifications (yes there are different ones, no they aren't the same). It might surprise you.
I admit that after answering all those messages and talking about it for days straight, my brain was mush by the time Friday rolled around. My limit for intense discussion had been reached and surpassed by quite a ways. So I did what any normal person would do and soothed my psyche by obsessing over unicorn stuff and finding more ATC swag for our team.
I know what you're thinking about that picture. "OMG Amanda, is that a unicorn tapestry rug?"… why yes, yes it is. Majestic AF, isn't it? When I saw it on eBay I figured we really needed a rug in our tack stall at AEC, so I offered $9 for it and within minutes it was mine. I had the fleeting thought that maybe I was going a little overboard with the unicorn theme… was I taking it too far? Then I laughed, realized that wasn't possible, and ordered us a rainbow fringe curtain for the tack stall door and some Always Be a Unicorn white and rainbow silicone bracelets. Once you've committed to a unicorn theme you're kind of obligated to take it a few levels too far, right?
By "some" I mean 25. Sharing is caring. Thinking about doing some kind of contest for a unicorn swag prize pack… ideas on what kind of contest?
I barn/house/cat sat last week where I board while the owners were on vacation, so for several days in a row I fell into the habit of coming in from the barn and settling down at my laptop to peruse the interwebs for unicorn stuff. I found so much stuff that would be great, like this unicorn bust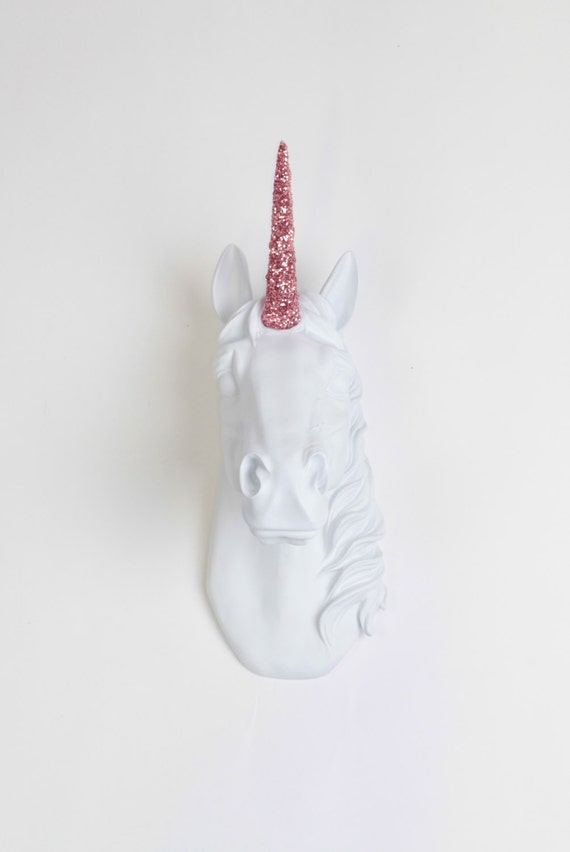 but it's $95 and I just don't roll that deep.
I also thought this "Goth Unicorn Mohawk" had real potential, but Bobby wouldn't agree to wear it. Way to be a buzzkill, Bobby.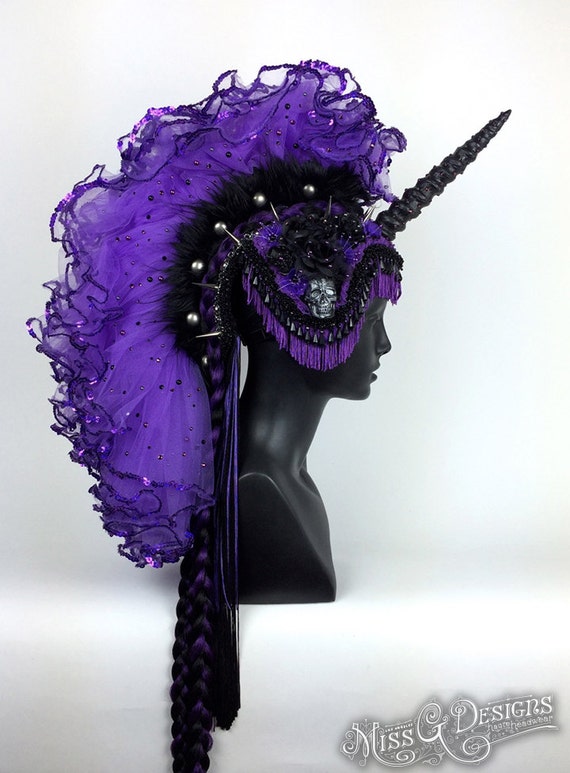 Other things I saw were just really confusing.
But I did order some glittery PrismFoil "I am a Unicorn" tattoos. Mostly because I couldn't think of any good reason not to.
After I ran out of unicorn-related internet (sadly, it IS finite) I worked a little bit on the outline of our Course Walk idea, because it's gonna be pretty elaborate. I decided a while back that we would tell a story throughout our series of pictures, and said story requires props and costumes and planning. Taking it too far? Neehhhh. This really just shows how deep my self control issues run.