On Monday I'm driving into the barn and see 3 of the 4 boys grazing close together in one corner of the field. Mine was not among them, which was weird, so I start scanning the pasture and see him standing up by the mare's paddock. As I get out of my truck I see that his sheet looks like it's flipped up on his shoulders. As I start walking up the barn I realize "Oh shit, he's actually tangled in it" and take off running.
I have no idea how he did this but he managed to flip the whole sheet upside down, got stuck in it, tore 3 different holes, ripped off all the straps, and got his hind foot wrapped up in the binding. He was standing in his pasture with his neck basically hogtied to his hind pastern.
Luckily he was standing very quietly and just looked at me like "HEEEELLLP!!!" as I tried to figure out the best way to free him. Once I got him untangled I could tell he was freaked out, but luckily he didn't even leave a mark on himself and trotted out sound. Thank goodness he didn't struggle. That could have ended really badly.
The trouble horses can get themselves into…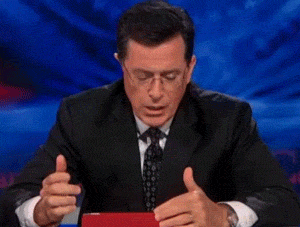 And yes, the sheet is definitely ruined beyond all reasonable repair, the entire back half is basically shredded. Add it to the list of items that are ding-dong-dead.