This year with Henry has been a really interesting one in a lot of ways, probably most of which (for me anyway) is the increased trainer involvement. Several of my past horses have obviously had trainer rides, but really only one of them was shown or ridden regularly by a pro, and that was Sadie.
She was a baby, just learning the ropes, and since I had bred and raised her I really wanted her to have the best possible start. Aside from her, though, the rest of my horses have been resale projects, so were almost exclusively ridden and shown by me. This year when I tossed Trainer aboard for Henry's first couple of Trainings, I wasn't really expecting it to go much further than that. There was no grandiose end goal, I just wanted him to have a confident ride over some bigger courses before I made the attempt. But I've been really surprised by just how much I enjoy watching a pro ride and show him – I really love it. Some of my favorite things about it, for example:
seeing my horse learn new things
having his confidence grow, which in turn grows my own confidence
just being able to watch him compete (damn, he tears up XC, and looks so happy doing it)
enjoying competitions without actually competing (less pressure)
getting some good results on his USEA record
it brings me joy to see my horse bring joy to someone else
The first time she mentioned running him Prelim, my first reaction was "YES!" with zero hesitation. That was never part of the original plan, but I would love to see him do it. And yes, mostly just because it'd be cool as hell – one more notch in Henry's girth. And also because if he's run around Prelim (and maybe even a CIC* like we've discussed), he'll be totally golden with anything I half-assedly attempt to point him towards at Training. I've literally never had a horse that was more experienced than I was.
On the flip side of things, when you've only got one horse and limited budget, playing owner becomes tricky. Really tricky. Especially as you go up the levels and things get more expensive (and not just USEF fees, show fees, etc, but also the increased level of care). I still want to ride and show him, because I'm unwilling to hand him over totally. I'm also unwilling to give up showing him for a while, because we're finally to the point that I had labeled Wildest Dreams a couple years ago and I don't want to hit the pause button. That makes it really challenging to try to map out a schedule, especially when both of you want to run around the same venue. And because I just don't have the money to send him to every recognized show in Area V… not even half of them. To make it work, it's definitely going to take some compromise (or a sugar daddy. Maybe two.).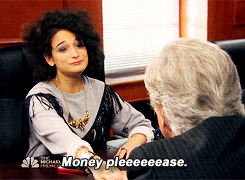 I'm just gonna keep my options open and see what road the horse takes us down. In the meantime, we'll keep having fun with it and re-evaluate things as we go along. Damn, it's fun playing owner sometimes though. Anyone else really enjoy watching a pro show and ride your horse?