Lately I've been binge-reading pretty much everything I can find on young event horses. Breeding them, picking them, raising them, training them… I'll read anything. It's so fascinating to me to read all the different opinions and see what different people look for in a young horse. There was one article in particular that asked several top riders from different disciples what their favorite quality was in a horse. Some answered very specifically, with "excellent feet" or "scope", whereas others hit more abstract things like "heart" or "willingness".
It kind of got me thinking… what is my favorite quality in a horse? Obviously I don't need something with the talent to go out and run a 4* or do Grand Prix level dressage/jumping, so my answer might not be the same as a top pro. I've had horses of all different shapes and sizes, so there's nothing super specific conformation-wise that I really have to have (except, like… basically correct and not hideous). I want a good canter, but I'm not overly obsessed with how they move, either. There is one word in particular that I love to hear someone say about a horse, though: genuine. To me that's a really high compliment, and that's the horse I want.
No shit, Trainer called Henry genuine once and I literally teared up. I have to agree, he is. He has a lot of try, but he's still smart enough to know when to say no if I mess up REALLY bad, or pull a rail if I start flailing around too much (for real mom, learn how to ride). He saves my butt when he needs to but isn't afraid to tell me to take a hike when I'm riding like a complete fool. It makes him a great teacher.
It seems like you hear the Brits use this word more often than we do… most often when a horse bails it's rider out of a sticky situation "He was very genuine there!". It might not mean that the horse is easy, but it means that he's honest and implies a pretty high level of willingness to do his job. THAT is what I want. That's Henry for sure, and I know a lot of other ammy event horses with the same quality.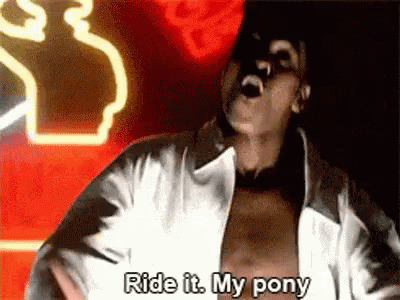 So, I'm curious – what is your favorite quality in a horse, and why? Do you go for something gorgeous, or scopey, or super quiet, or with fantastic gaits, or what?