Boy did the interwebs get all spun up yesterday about Katie Prudent's comments on the WiSP Sports Horse Show podcast. I read the transcript of her interview really early, as soon as it was posted, and when I was finished I knew that a whole lot of people were probably going to be all kinds of offended soon. And, because the people of the internet are nothing if not reliable, they were.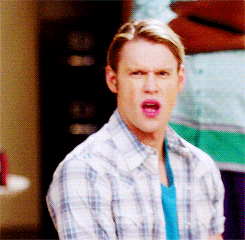 I have to say though, for the most part I agree with Katie. Sure, lots of people got their hackles up about this particular comment: "The sport has become for the fearful, talentless amateur. That's what the sport has been dummied down to.". Many folks got knee-jerk mad about what they perceived as being called talentless and fearful, taking it as a slam on all amateur riders. But really… put your emotions back in their glass case for a second and ask yourself – is she wrong? Because, at the root of things, I don't think she is.
First of all, her complaint here really is the fact that the sport now caters to the lowest common denominator, and somewhere along the way has become more about horse showing and less about horsemanship. Both of which are pretty true, although whether that's a good or a bad thing depends on where you're standing. Her second end point from that statement was that these talentless, fearful people can buy super nice horses and rise to a level (sometimes near or at the top) that they wouldn't otherwise be riding at. That point I'll leave alone, because I don't think I'm qualified enough to determine that one. I do see what she means though, and can think of a couple examples right off the top of my head. But let's go back to the part where a bunch of people got offended at the idea of Katie Prudent putting a spotlight on the "fearful, talentless amateur" (even though, IMO, a lot of people took that comment out of context).
The reality is, I've known for a long time that I'm not exactly chock full of top-tier talent, and the fact that I can't really make eye contact with a Prelim level table kind of speaks volumes about the fearful part (I mean… I prefer to call it "knowing my limitations", but, a rose by another name). So I have no real problem with someone at the very top of the sport thinking that I am talentless and fearful. On the scale of a lot of other amateur riders I know, I'm probably marginally talented and considerably less fearful than most, but that's not the measure she's referring to here. On Katie Prudent's scale of talent and balls, the one that is looking for the next McLain, I'm DEFINITELY talentless and fearful. I can own that with no problem.
And while people don't greet me at the gate with a bottle of water and a fan, hey, I wouldn't turn it down if you did. Look, there are A LOT of things in our sport that cater to amateur riders. The governing bodies themselves even cater to us a lot, because they know we're their bread and butter. There are plenty of people plugging away at USEF, USEA, USHJA, USDF, etc who are tasked with reeling in the amateurs and keeping them entertained. Because let's face it, as amateurs we really do own the sport these days, at least at the lower/national level. We have entire divisions, special awards, points categories, programs, etc. We outnumber the pros at staggering numbers. We bring in the majority of the money that keeps the associations and horse shows in business. There are even support groups for amateurs, for god's sakes. We're not victims, so let's move on.
Rub a little bit of ointment onto that initial butthurt from Katie Prudent pointing out that talentless and fearful amateurs are a real thing that exist, and then please keep reading the rest of her interview transcript. What Katie has to say is a whole lot bigger than that one comment. It isn't an attack on amateurs, it's an observation of the current state of the sport itself, what it's evolved into, how the business has changed, and how that effects what's happening at the top levels.
A lot of what Katie says during that interview is pretty spot on. It might make some people uncomfortable, and it seems to have come across as a bit too brutally honest to the more sensitive among us (which, ironically, kind of proves her point), but her comments are honest and I can certainly appreciate that. She says what a lot of people don't have the guts to. It's easy to see that the sport is changing (not just showjumping, either) and her concerns about where we're going to get our next generation of top talent is valid.  Her comments on the dumbing down of the sport are valid, too. I mean… it's worked out to my own particular benefit, but it's still a valid observation.
It's entirely different now than it was in Katie's heyday, some ways for the better and some ways for the worse. It seems like pretty much everything circles back to money, which was really one of her biggest concerns. It's turned into a little bit of a pay to play game, even at the top levels, which she believes has been a bit detrimental to our pool of young talented young riders… and really that was the entire point she was trying to make here, IMO.
Of course, I don't have any answers for how to fix it, and she didn't seem to either. Honestly, if you're asking me, I don't think it's fixable, but that's because I think a lot of it is a reflection of our culture in general. There's no turning back the clock at this point, it's more a matter of finding our footing in our current reality. Something that, luckily, is not my job, because that's a pretty tough thing to try to conquer.
But that's just my very amateur opinion on the whole thing, which is probably worth about as much as you paid for it.