Well, this is kind of embarrassing, but, um… Henry is a bit of a porker at the moment.
I'd noticed that over the past couple months he was looking more fluffy, but I just figured that it was because we'd cut back on conditioning work for the summer. It's not that unusual for Henry's weight to fluctuate a little, depending on his work load. So I didn't really think much of it, figuring that as he went back into a more normal schedule, the weight would start to come back off.
But when I showed up for my dressage lesson, and Trainer hadn't seen him for 2 months, she said "He's so fat! Look, he has a fat pad above his tail!! HAHAHAHAHA OH MY GOD!". So rude. Poor Henry.
It's ironic that she said that on that particular day though, because when I went to get him out of his pasture before we headed over there for our lesson, I was walking up to him going "OMG he's fat… is that a halter horse or a thoroughbred? Maybe it's just the angle?". Because really from certain angles he doesn't look fat at all, but then from others, well… halter horse.
Henry is no stranger to FattyFatLand… I don't think I'll ever forget that very first day when I unloaded him from the trailer, pulled off his blanket, and was greeted by this:
Yes, I leaned down and checked to make sure he had boy parts. Then sent his DNA off to the Jockey Club to confirm he was a TB. No, he's not a pregnant mare, and yes, he's a thoroughbred. He's just a bit of a fluff when he's not working.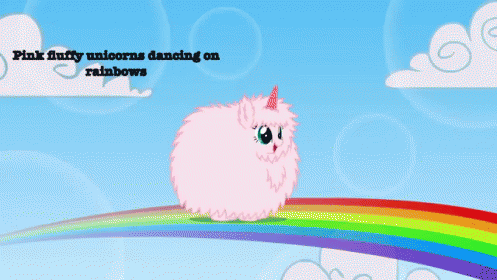 I also found out that the weekend feeder has accidentally been giving him double rations, which I'm sure hasn't helped. Henry was probably delighted, but I don't think he needs THAT MUCH Triple Crown Senior (his standard ration is the lowest recommended daily amount).
It also kind of made me think about how different the ideals are for each sport. If Henry was a hunter, he'd be pretty perfect. But he's not a hunter, he's an event horse. He has to gallop a lot and jump solid stuff for a living, so we don't want a lot of extra weight on him. I'd already started adding his long trots back into our repertoire, but I think it's time to start bumping up the time. Somebody needs to lose a bit of that fat lard before fall season starts, and hey, maybe his rider will lose some too?